Unmatched service, every moment of the day!
Premium Plus Services
for group travel
Fully serviced group and incentive trips by private jet
Global Aviation, in collaboration with its partner, offers an extensive and exclusive travel experience under the Premium Plus Concept: fully serviced group and incentive trips by private jet.
Celebrate your 25th anniversary with your valued staff and create memories that will last a lifetime. Enjoy a magical trip to the Northern Lights, including luxurious accommodation and breathtaking activities. Discover the magic of Florence with an unforgettable travel experience or invite your important business relations for a weekend full of golfing pleasure at the legendary Gleneagles. Or, if you are looking for the ultimate grandeur, we will be happy to put together a tailor-made trip for you to the famous Formula 1 Grand Prix of Monaco, including an exclusive visit to the Paddock Club.
At Global Aviation, our goal is to provide a complete and carefree experience for you. We make sure that every detail is perfectly arranged and tailored to your specific needs. Let us help you make these special occasions unforgettable.
The magic of Lapland: Private jet group and incentive trips to the far north
Global Aviation welcomes you to an unforgettable group and incentive trip. Visit the magical Lapland with 100 people, the land of enchanting snowscapes and the Northern Lights. Your private jet will take you to the heart of the Arctic wilderness in just 3 hours. Of course, everything at the airport and on board is taken care of in style and in accordance with your wishes. You will stay in the beautiful 'Kakslauttanen' and explore Lapland's beauty with husky sledding adventures, reindeer safaris and snowmobile tours. This is the ultimate experience for your team and an unforgettable group experience. Let Lapland enchant your senses and inspire you in an unparalleled winter wonderland.
The budget is € 2,250 per person based on 3 nights stay, private charter flight, all activities and meals.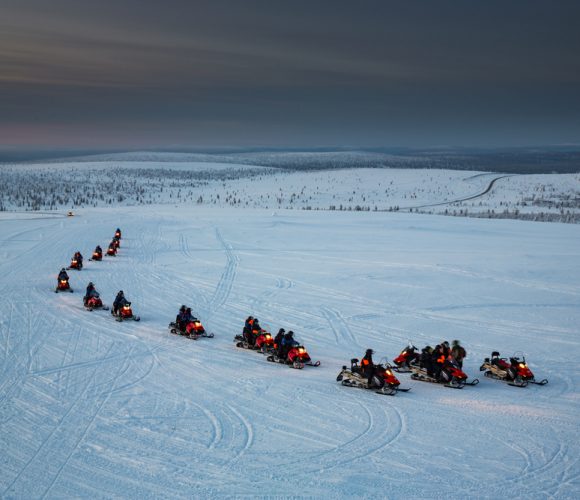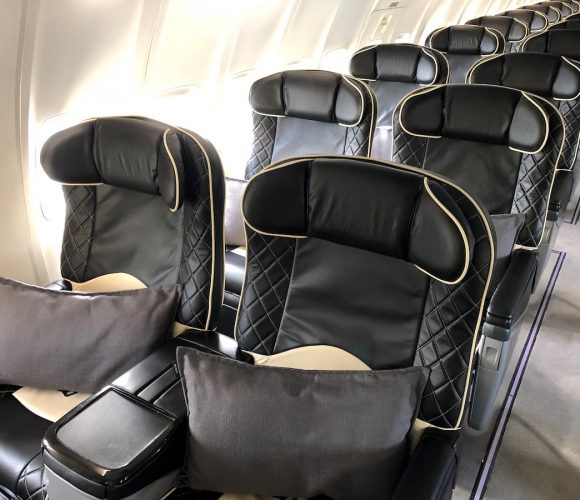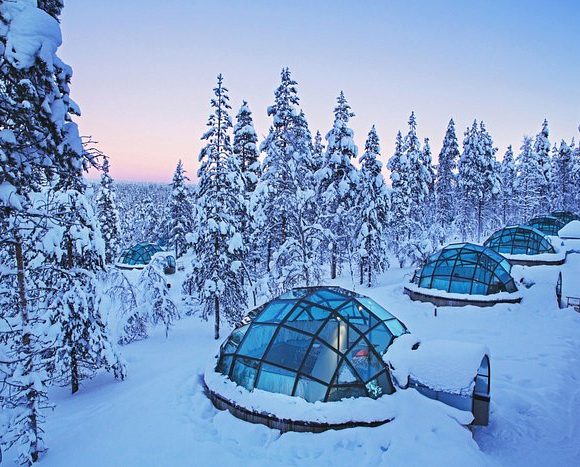 An unforgettable italian experience!
Global Aviation recently organized a fully-catered trip to Florence for an engineering firm in collaboration with its partner. The 60 enthusiastic employees enjoyed the trip of their lives aboard our comfortable 'ATR 72'. Our guests stayed in style at the beautiful NH Collection Palazzo Gaddi hotel, where they were immersed in the rich history and elegance of Florence.
During this trip, our travelers discovered the secrets of the Renaissance, tasted delicious Florentine cuisine, and admired the majestic sights of the city. A visit to Museo Pecci was a must, as they are the designers of this iconic building. This adventure will remain a special memory for our guests.
If you are inspired by this story, please feel free to contact us and we will be happy to organize it for you.
Price based on 60 people, private charter, luxury accommodation, meals and activities and 2 nights: € 120,000.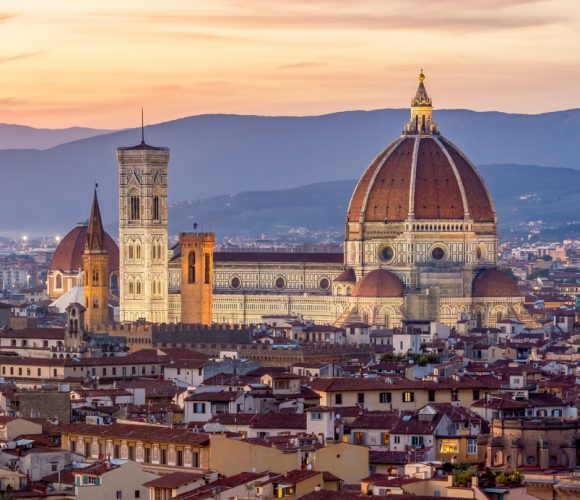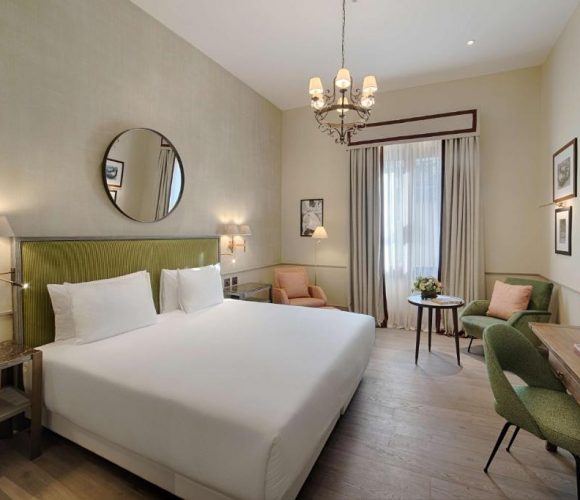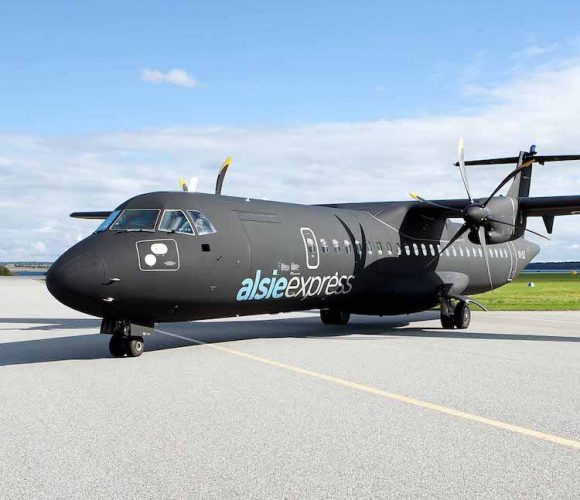 Discover Gleneagles in style: An exclusive adventure
Experience an unforgettable golf experience at the majestic Gleneagles with 20 of your colleagues. Travel in style aboard our private charter 'Embraer 135'. You will be expected at the private jet terminal half an hour before departure, where you will be warmly welcomed in the exclusive lounge. We will fly you comfortably to Edinburgh with a snack and a drink. Scheduled transportation is then arranged and within an hour you will arrive at the stunning Gleneagles, where your group will stay in luxurious suites for 2 nights. Enjoy the luxury, peace and quiet, and especially the excellent golf facilities in the heart of Scotland. If this story inspires you, please contact us and we will be happy to arrange it for you.
This adventure can be booked for an indicative price of € 60,000 including private charter and accommodation.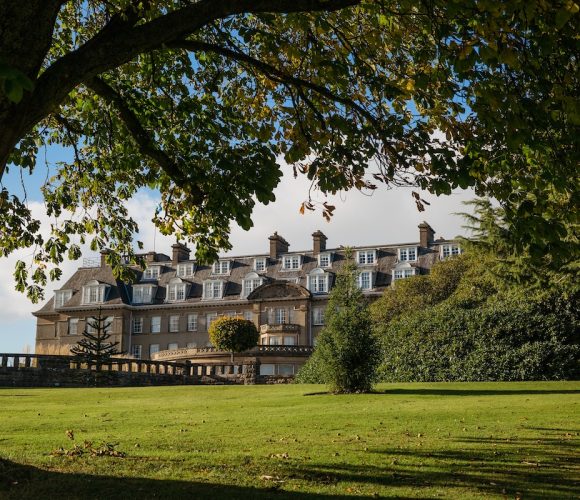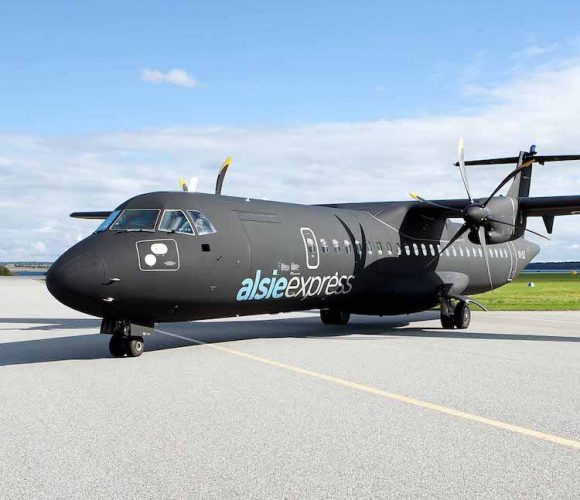 Experience the 2024 Olympic Games in Paris like never before with Global Aviation!
Board our Boeing 737 and experience an unforgettable day full of sport and glamour. Fly back and forth to the Olympic Games with your group of 189 passengers. And a plane completely in your own corporate identity. Relax while we take care of the stressful business and enjoy the comfort of our private jet. After you have landed safely, the transfer will be ready to take you to a beautiful location with a view of the Seine, where you can enjoy a delicious lunch. Afterwards, there will be a transfer to one of your favorite sporting events.
This extraordinary adventure is available for € 94,500 (only € 500 per person), including all costs for flights, lunch and admission. Don't miss this unique opportunity to be part of the biggest sporting event in the world, right in the heart of Paris.